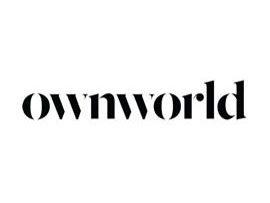 Company TypeSupplier of Product and Services
Company Size11-50
About ownworld
ownworld exists to support the design community with inspiring and practical solutions for the challenges faced in creating functional, well-resolved, sustainable, beautiful and original spaces.
Our team is continually speaking and meeting with manufacturers and artisans from around the world to find products and objects that fill design niches ? both aesthetic and practical. Sometimes we find answers from lesser known or unrepresented countries and industries. Application, technology and environmental sensibility are key considerations for inclusion in our portfolio. Timeless appeal and forward thinking are significant measures.
We want our dialogue to be genuine, our relationships to be enjoyable and our delivery to be seamless.
ownworld strives to satisfy ?design people? through connection and understanding beyond the limits of work. Experiencing life through design brings upon a greater fulfilment. We, at ownworld, aim to keep work and life balanced.